Come EXPLORE, DISCOVER and CONNECT WITH NATURE in the Children's Garden at McKee...a magical place that sparks imagination and curiosity through interactive exploration.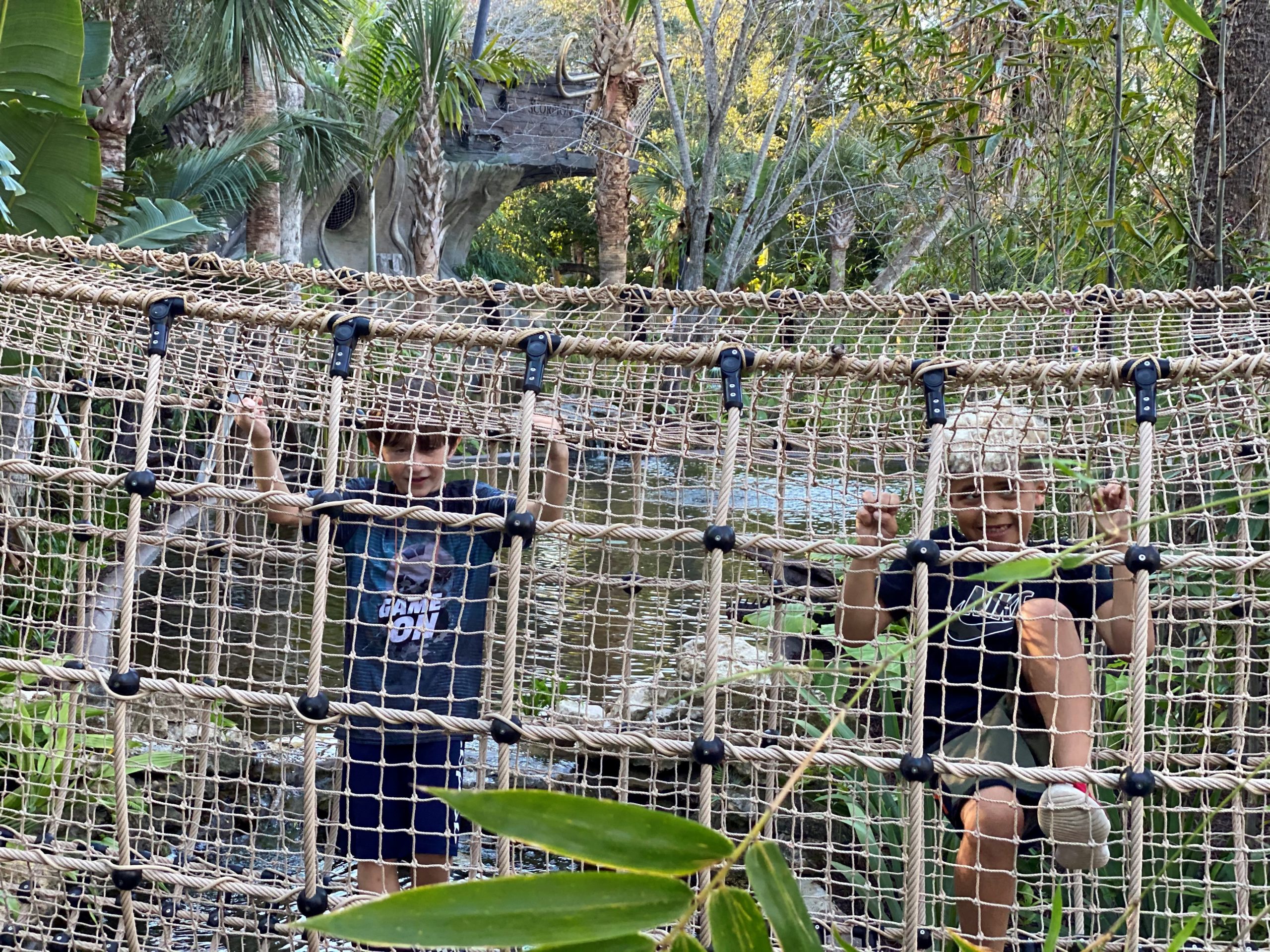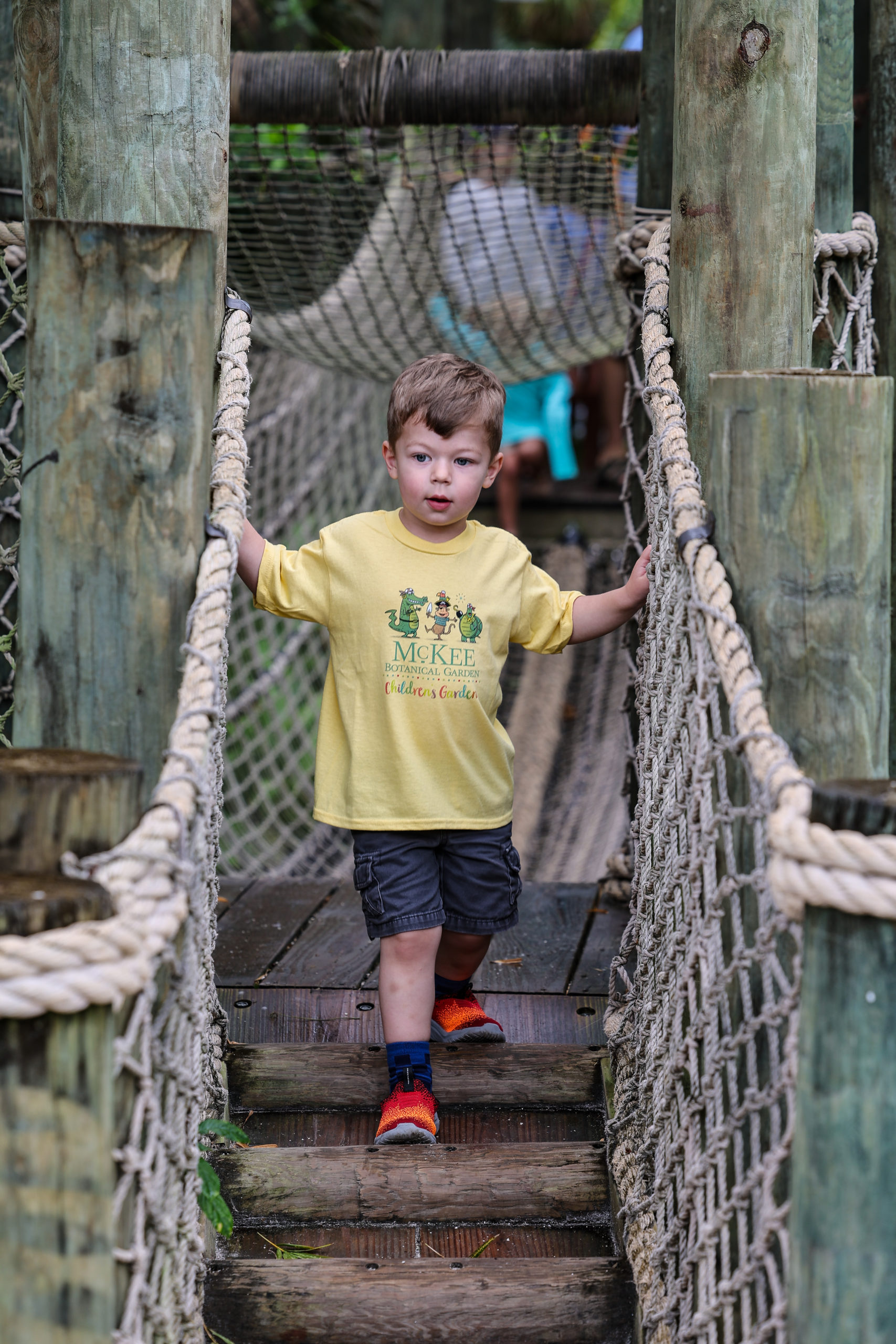 Your whimsical adventure begins by climbing across the rocky ropes of the MONKEY BRIDGE or strolling or wheeling your way over a boardwalk to the GRAND ENTRY BRIDGE.
The Children's Garden is handicap accessible.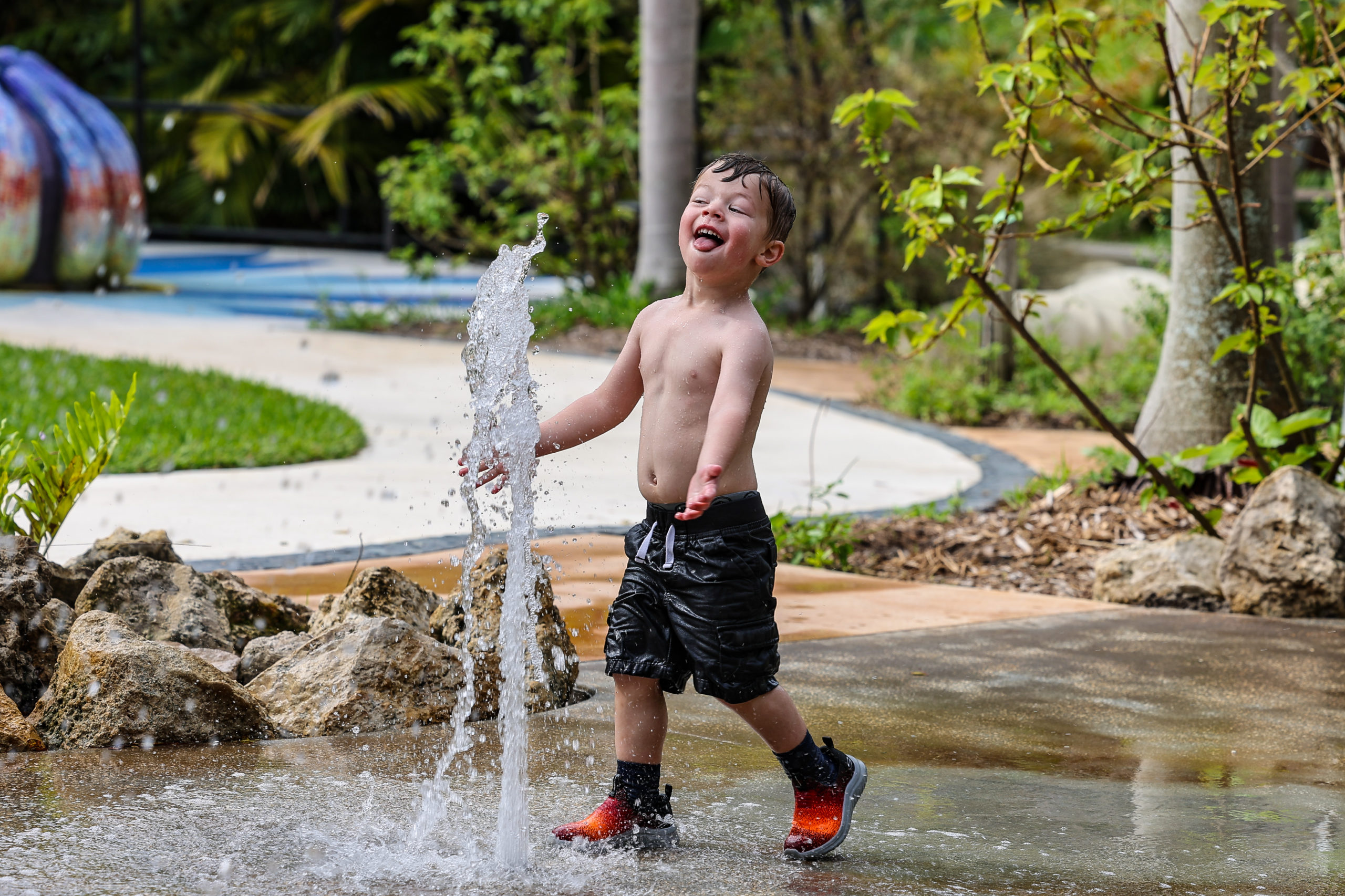 Cool off in our handcrafted mosaic WATER LILY FOUNTAIN and KARST SPLASH PAD.
Perch on a giant blue crab and enjoy a book from the Little Library in the BLUE CRAB READING CIRCLE.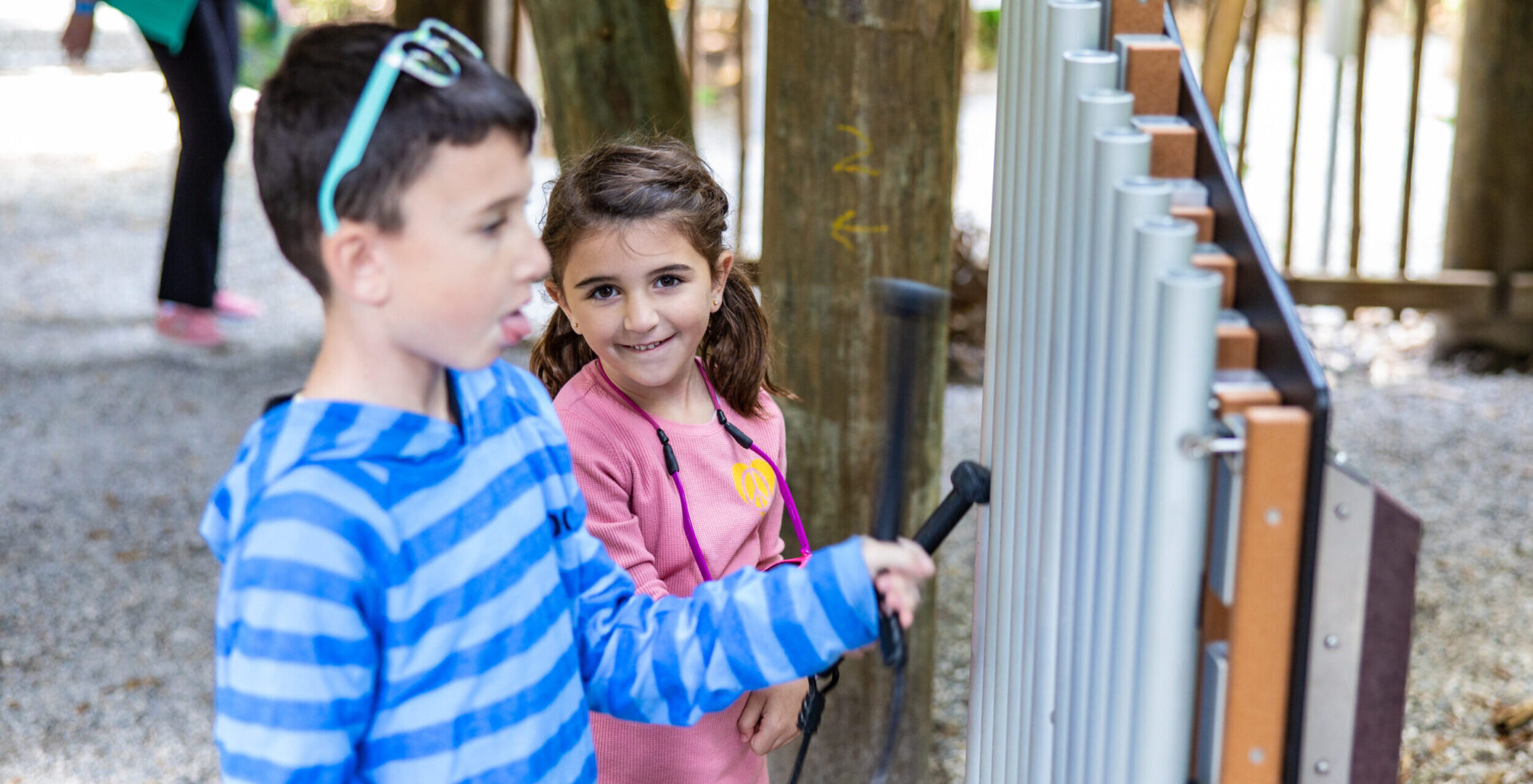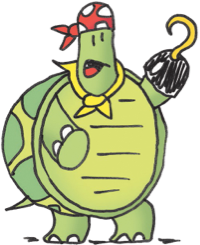 Share some of your musical talents in our MUSIC MAZE.
Wind your way through a trail of giant blue mushrooms in the FAIRY FOREST and follow the giant blue steppingstones to the FAIRY HOUSE.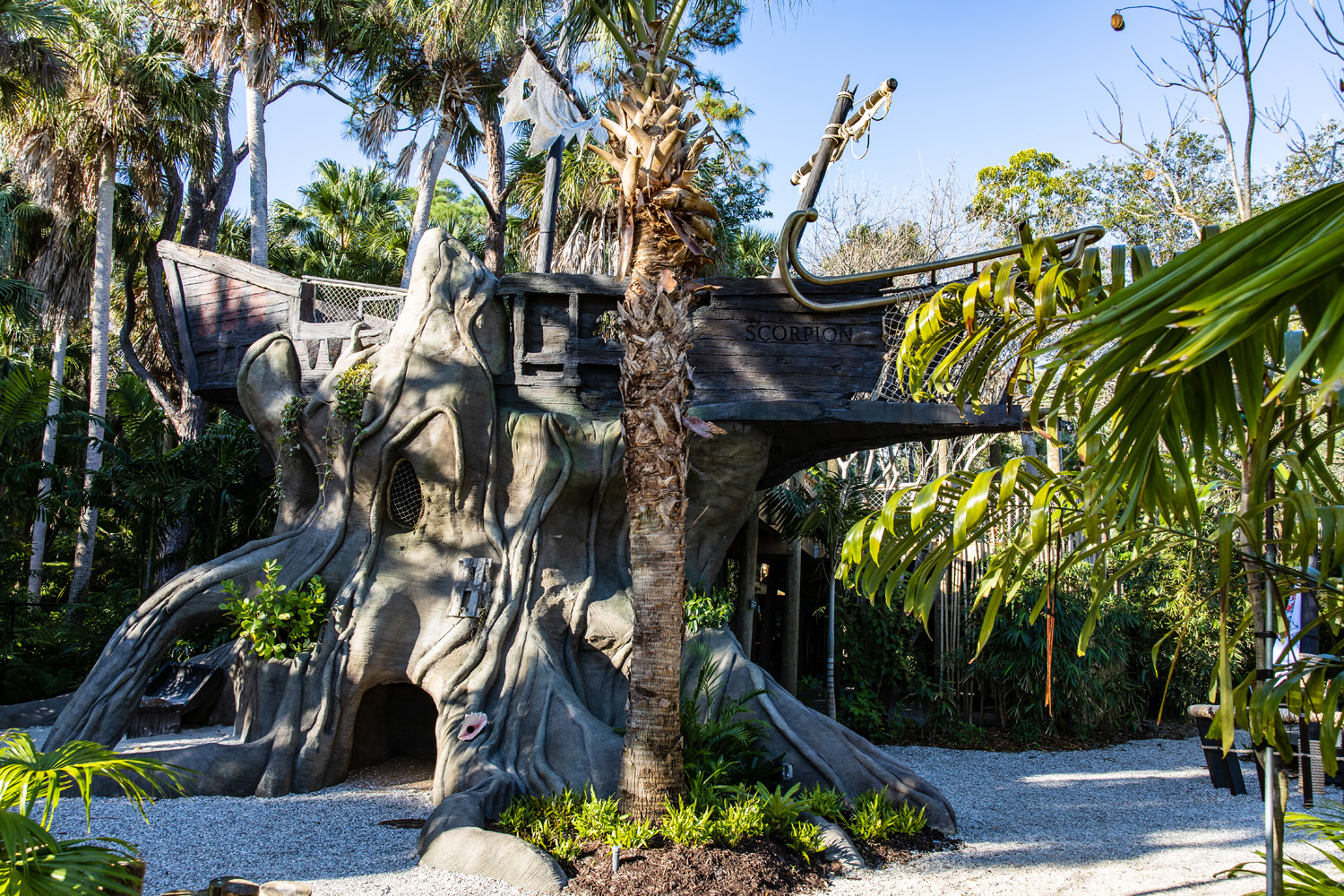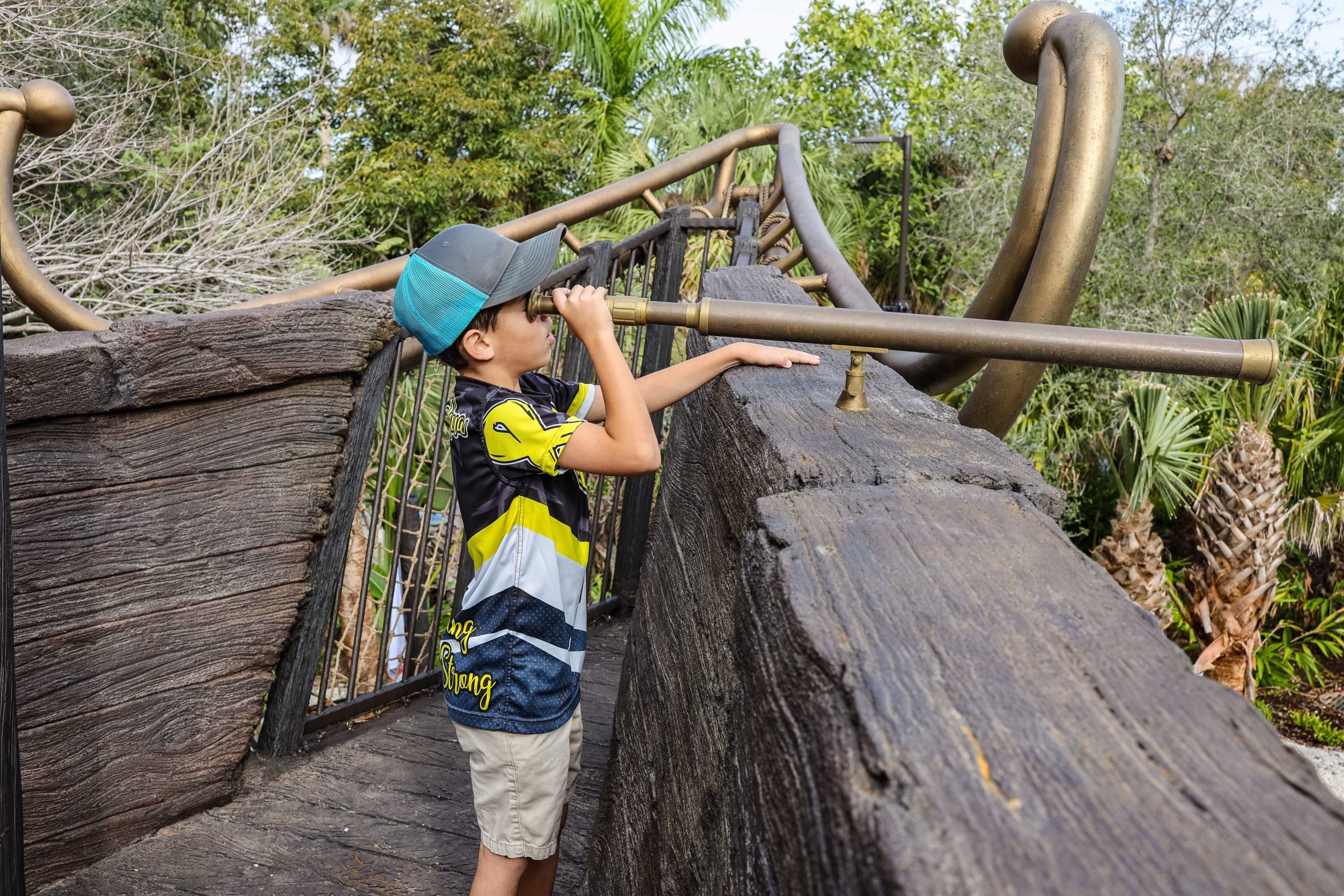 Follow the VILLAGE BOARDWALK to the GRAND DISCOVERY TREE which leads to our amazing SCORPION PIRATE SHIPWRECK.